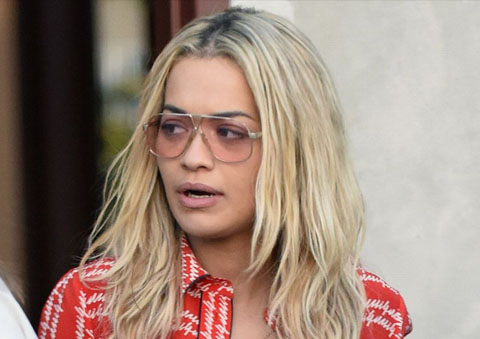 January 11, 2013
by: Editors Team
note: no comments
British singer, Rita Ora, may be a newcomer in the business, but she has already gotten herself in a few drama-filled situations as a professional singer. She had a lot of problems with Rob Kardashian after they dated for a bit last year. The worst was when he said that she was with a lot of men at the same time, which led to rumors suggesting that she even slept with her boss, Jay-Z.
You know when someone says something they know you hate just to annoy you and you get really pissed? Well, that's exactly what happened recently with Ora.
British reality television star from Geordie Shore, Holly Hagan, went on Twitter and decided to comment on the rumors surrounding the singer.
She tweeted:
"I've been told to say that Rita Ora has been ALLEGEDLY bukin jay z! I repeat ALLEDGELY."
The problem wasn't that Ora did in fact sleep with Jay-Z because she didn't. The problem here was that Ora did not like how Hagan suddenly decided to talk about it like it's her business.
Therefore, Ora decided to respond, in a series of now-deleted tweets:
""I stayed silent on one bull**** rumour but this one I have to speak.

"Neva eva will any1 includin a red dum z listin, attention seekin whore try talk s*** about me & my family, holly wateva ur name is."

"Anyway I only speak when I have to and that was just f*****g ridiculous. That's why I spoke."
This only shows how (Rita Ora has gangster talk in herself) the British singer will no longer be a victim of stupid rumors that the Internet and other dumb celebrities start.
BREAKING NEWS: Rita Ora slept with Chris Brown cheating on Rihanna!
Bye.
Tweet