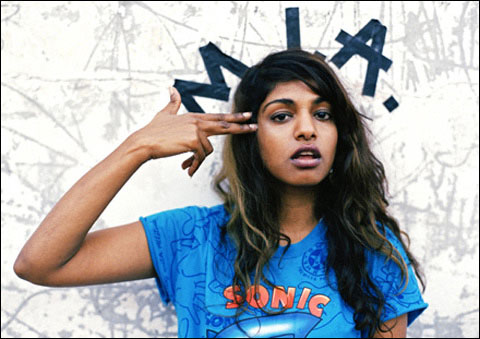 May 8, 2013
by: Editors Team
note: no comments
Sometime last year, it was revealed that M.I.A. had a new album up her sleeve and it was going to have a really weird name. The name was Matangi, which comes from a green parrot and is a Hindu wisdom goddess. The album was delayed and M.I.A. has finally revealed why.
"At the moment, I've been told it's too positive. So we're having a bit of an issue at the label…They're like, 'You need to like darken it up a bit…We just built you up as the public enemy No. 1 and now you're coming out with all this positive stuff."
What can be too positive coming from M.I.A.?
If we were the label, we would probably also encourage her to keep up that dark persona she has. However, we'd be really interesting in listening to a clean, positive album from M.I.A.
If there are no more delays, the album will most likely be released in April through Interscope.
Tweet