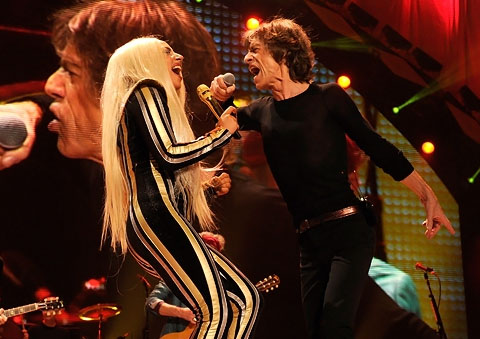 February 11, 2013
by: Editors Team
note: no comments
The Rolling Stones had such a great time together performing five shows for their 50th anniversary tour that they want to keep on going. It went by so fast, that the nostalgia is making them want to stay on-stage and keep performing. And everything seems to be that yes, they will be running a few gigs in this new year.
Mick Jagger said:
"There have been quite a few offers. I'm going to see what's on the table and discuss it with everyone. We'll announce it when we've figured it out."
One of those offers could possibly be Coachella. After all, there was a time when their own app was showing it as a tour date, but was immediately removed. And just a few days ago, Coachella posted a photo of a stone rolling on the plains of Empire Polo Club. Another one of those offers could be Glastonbury during the summer.
As far as discussing it with the band, Keith Richards right away responded to that with:
"Really, all you're going to have to do is wait for an announcement. The shows went like a dream, at the same speed, man. But we barely got off the starting blocks. It would be dopey to bring things up to this level and say, 'Well, that's that, 50 years, bye-bye."
Would you want them to do another run next year? They look great and sounded great at their five 50th anniversary shows. The possibilities for this year are endless, but something tells us that they will be performing again.
Tweet